Counselling Services and Counsellor CPD Training, Huddersfield, West Yorkshire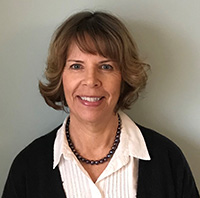 Welcome to my website, I am Lynda Carter, a fully qualified and experienced counsellor and nurse based in Huddersfield, West Yorkshire. I offer counselling services and CPD/Training courses for counsellors and psychotherapists.
Counselling Services
Often difficult times bring with them opportunities for growth and development. Life's challenges are many; bereavement, grief and loss, depression, anxiety, stress and relationship problems are commonplace. Counselling offers insight and understanding into these problems, helping the client to see things clearly, perhaps from a different perspective. I offer a caring, empathic and confidential counselling and psychotherapy service where positive solutions can be explored.
Counselling provides clients with a safe, neutral space where they will feel supported and understood rather than judged as they work their way through difficult thoughts and feelings. My aim is to give clients the tools and understanding to move forward and improve their lives. I work by specifically tailoring therapy and interventions individually to each client, thus enabling them to explore and make sense of the many aspects of their life, emotions and experience.
As an integrative counsellor, I use the theory of several different counselling models to work together with clients in a creative way to help resolve issues. Using person centered counselling, I incorporate Attachment Theory along with some Cognitive Behavioural Therapy (CBT) techniques as the client's needs dictate. I offer a private counselling service, for short term crisis intervention, time-limited or open-ended therapy depending on the client's needs and their circumstances.
I am an Accredited member of the British Association for Counselling and Psychotherapy (BACP), adhere to their Code of Ethics and I can be found listed on the Counselling Directory.
Counsellor & Psychotherapist CPD/Training
I offer and facilitate affordable, relevant and interesting continuing professional development and training for counsellors and psychotherapists in Derbyshire and surrounding counties.  The trainers and lecturers have a wealth of knowledge and experience to share others within the profession.
Supervision for Counsellors & Psychotherapists
Most professional bodies require practicing counsellors and psychotherapists to have regular supervision to ensure their work with clients is ethical, effective and professional.  It entails regular meetings with another practicing counsellor and psychotherapist to review the process of client work, offer personal support and self maintenance along with relevant professional development and training.
I offer supervision on a monthly basis for a fee of £60 for 90 minutes.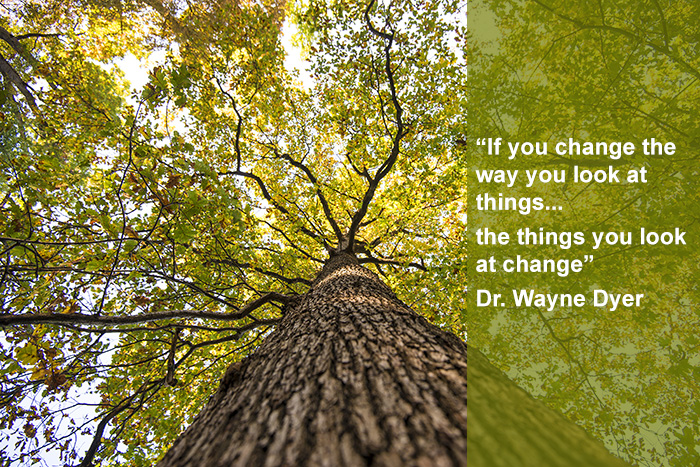 Chuckling Goat
1 in 3 people in the UK suffer from Seasonal Affective Disorder which can cause feelings such as decreased energy levels, difficulty sleeping, depressive feelings, and much more. If this sounds like you, or someone you know, these 7 tips can help reduce symptoms:
Counsellor CPD Training shared a post.
2 months ago
Miriam Blue Skies
Just a festive thought about responding to guilt when you say no to requests from loved ones.

Feeling guilty is a normal human response to witnessing others suffering. It's ok to feel it but you can CHOOSE how you respond to it.

Many people respond by being angry with the people in the situation that is making them feel guilty. Many people respond by over giving, getting burnt out and becoming resentful. How can you respond best?

1) Remember, guilt is a normal and natural thing to feel when you can't or won't help someone who needs help. Think of starving children, or the homeless this Christmas and you can feel guilt. Accept that guilt is part of life. You can't avoid it. It's purpose is to alert you to your capacity for action.

2) It doesn't always mean it's someone's fault if you feel guilty. It's ok to feel guilty. It's a natural way of motivating yourself to check your actions for compassion or selfishness.
It means you need to work out conflicting needs.

3) You may not have the means or the capacity to help and that's ok. You might still feel guilty but that's ok, it just means you have a conscience. Remember psychopaths don't feel guilt.

4) Just because someone is suffering and you feel guilty that you're not helping - that doesn't mean you *should* help.
You have your own limits and capacity.

5) When you feel guilty don't assume it's because the suffering person is 'guilt tripping' you. Responding to a person who is suffering with anger and blaming them because you don't like feeling guilty will only increase your guilt and their suffering. There is a difference between you feeling guilt and you being guilt tripped and that's about intention. It's hard for people to ask for help especially if they want to be able to do something themselves. So cut them some slack if they don't word their request as well as they could. Be kind.

6) It is fine to say no to someone you love.
If you suspect they feel guilty about needing to ask and if you feel guilty about not helping there is a very easy magic trick that doesn't involve hurting them or hurting yourself: Words of loving kindness and understanding about the situation go a long way. 'It's so hard for you.' 'I love you' type comments are a way of giving and helping.

I hope this helps with family conflicts this week.